This page is under construction.
Please excuse its informal appearance while it is being worked on, as formatting may be changed over time. We hope to have this page completed as soon as possible!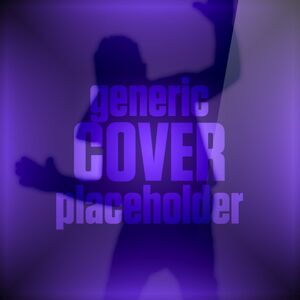 Just Dance 2018 is the ninth official game in the Just Dance series and the successor to Just Dance 2017. This is still similar to a real game, same choreo and same songs, except that it was been choreographed by some selected anime / cartoon character in 10-15 different shows. It was precided by Just Dance 2019. This is only a parody of mine and will never exist in an actual game.
Songs and Characters involved
There are still 50 songs in the game (including the Kids Mode) and was been choreographed by the following characters
Classic Choreos
Choreos / Characters
Song
Artist
Year
Mode
Character Involved
Show (Original)
In-Game Menu (Original)
Parody Menu
Teaser Scenario
Bruno Mars
2016
Duet
Lloyd In Space
Lloyd Nebulon counting carrots
HyunA
2011
Trio
Henry Hugglemonster
Kari Kamiya blowing bubbles.
Big Freedia
2016
Solo
Codename:Kids Next Door
A sillouhuette of a raindeer only.
Luis Fonsi featuring Daddy Yankee
2017
Dance Crew
Henry Hugglemonster
Lloyd Nebulon building domino walls then slanted it to form the letter JD
Jax Jones featuring Demi Lovato and Stefflon Don
2017
Solo
Digimon Frontier
Charlie Brown and Little Red-Haired Girl reading the Just Dance manual
Auli'l Cravalho (Disney's Moana)
2016
Solo
Henry Hugglemonster
A background preview from the movie "Disney's Moana".
Ariana Grande featuring Nicki Minaj
2016
Solo
Digimon Tamers
Ran Mori (Rachel Moore) on a treadmill
Hatsune Miku
2009
Trio
Fumika Kodama (Katie Forster/P2), Kanchi Imada (Eddie Archer/P1), and Kumashima Gorota (Bear Bernstein/P3)
Yo-kai Watch
Ed Sheeran
2017
Solo
Codename:Kids Next Door
Jibanyan practicing his "Paws of Fury on a boxing gym
Shakira featuring Maluma
2016
Duet
Detective Conan

Shakira
2010
Trio
Detective Conan
Conan Edogawa playing soccer
Boney M. (Groove Century)
1976
Solo
Detective Conan
Clean Bandit ft. Sean Paul and Anne-Marie
2016
Duet
Peanuts Movie
Momma Hugglemonster humming the said song for Ivor
Headhunterz and KSHMR
2016
Solo
Go, Diego, Go!
Diego Marquez visited the Ifugao's of Baguio City, Philippines
Bryan Hyland (The Sunlight Shakers)
1960
Duet
SpongeBob Squarepants
Jamiroquai
2017
Solo
Digimon Adventure 02
Yemi Alade
2016
Dance Crew
Lloyd (P1), Francine (P2), Brittany (P3), and Eddie (P4)
Lloyd In Space
Dancing Bros.
2016
Solo
Detective Conan
Mac and Bloo playing video games
Katy Perry ft. Nicki Minaj
2017
Dance Crew
Adventure Time
All Adventure Time characters on a basketball court
The Just Dance Band
2017
Solo
Peanuts Movie
Daniel Fenton carrying the boom box
DNCE feat. Nicki Minaj
2017
Duet
Peanuts Movie
Nate, Katie, Eddie, and Bear playing truth or dare
Lady Gaga
2016
Solo
Codename:Kids Next Door
Jorge Blanco
2017
Solo
Fosters Home for Imaginary Friends
Queen
1980
Dance Crew
Jackie Khones (P1), Goo Goo Gaga (P2), Wilt (P3), and Coco (P4)
Fosters Home for Imaginary Friends
Beyoncé
2003
Solo
Dora The Explorer
LilDeuceDeuce ft. BlackGryphon and Tom$ka
2017
Solo
Yo-kai Watch
LIGHTS
2017
Solo
Adventure Time
Dua Lipa
2016
Solo
Codename:Kids Next Door
Georges Bizet (Just Dance Orchestra)
1875
Duet
Henry Hugglemonster
Michelle Delamor
2017
Solo
Digimon Adventure
PSY
2017
Trio
Yo-kai Watch
Whisper and Jibanyan switch faces
Kenny Loggins (Top Culture)
1984
Solo
Fosters Home for Imaginary Friends
Different foots of the cartoon and anime boys character (Mac was the only character that revealed)
Bebe Rexha feat. Lil' Wayne
2017
Duet (Change Partners)
Finn (C1, C2), and Jake (Panda Dancer)
Fosters Home for Imaginary Friends / Digimon Adventure 02 / Adventure Time
Finn and Princess Bubblegum dancing Sax
Iggy Azalea feat. Zedd
2017
Trio
Yo-kai Watch
Wanko Ni Mero Mero
2017
Solo
Adventure Time
Spencer Ludwig
2016
Solo
Fosters Home for Imaginary Friends
Britney Spears feat. Tinashe
2016
Dance Crew
Peppermint Patty (Patricia Reichardt/P1), Marcie Carlin (P2), Patty (P3), Violet Grey (P4)
Peanuts Movie

Yolei, Kari, and Rika dancing and playing Better When I'm Dancin' routine of Just Dance 2016 on their pajamas
Selena Gomez
2017
Solo
Go Diego Go!
Linus Van Pelt crossing fingers on his back
Gigi Rowe
2017
Solo
Lloyd In Space
Giant Rabbid hugged Frankie Foster
Eiffel 65 (Hit The Electro Beat)
1999
Solo
Peanuts Movie
Bloo showing off his blue colored room
Kids Mode
Alternate Routine
Just Dance Unlimited / Unlockables
These are some songs included in Just Dance Unlimited package. Some of them can be obtained by unlocking it thru Ubisoft Club or by a code.
Choreos / Characters
Song
Artist
Year
Mode/Date Released
Character Involved
Show (Original)
In-Game Menu (Original)
Parody Menu
Teasers
Sabrina Carpenter
2017
Solo / available via U-Club Exclusive
Digimon Frontier

The Just Dance Band
2017
Solo / Unlockable via Code
The Loud House (Lloyd In Space - Beta)
ANDY
2017
Duet / October 2017 (France Exclusive Game)
Detective Conan
DEMO
1999
Solo / October 2017 (Russia Exclusive Game)
Digimon Adventure 02
Ubisoft Meets Nintendo
2011
Solo / October 2017 (Switch Exclusive)
Sonic X
Natalia Nykiel
2017
Solo / November 2017 (Poland Exclusive Game)
The Peanuts Movie
Portugal... The Man
2017
Solo / January 2018
Yo-kai Watch
J. Balvin feat. Willy William
2017
Trio / December 2017 (Leak) / February 2018 (Official)
Sonic X
Fleur East
2015
Trio / October 2017 (Planned/Leak/featured on The Way I Are Music Video) / April 2018 (Official)

Ni Hao Kai-lan
Maroon 5 ft. SZA
2017
Duet / June 2018
Chalkzone
El Chombo ft. Cutty Ranks
2018
Solo / July 2018
Lloyd In Space
Just Dance 2019 official tracklist due to negative feedback, Lloyd on the other hand moved to I'm Still Standing.)
ABBA
1976
Trio (Supposedly JD2015 main tracklist song but removed) / August 2018
Hamtaro
Sean Paul featuring Dua Lipa
2017
Duet / September 2018
Digimon Adventure 02
Trivia
The Peanuts Movie characters debuted in this version for the first time as all of them revealed on Just Dance 2016, on the song Better When I'm Dancin', and also revealed as well thru the same input version on the previous game version, replacing Hamtaro characters on its place.
Several cartoon and anime characters, which was not featured on the main game of this version was somehow included on Just Dance Unlimited, but one of them was officially scrapped out / discarded in the game.
Spongebob Squarepants characters announced that they will collaborate with Dora The Explorer to take over some of the choreos for them. Somehow 3 classics and 1 alternate choreos was been taken over by The Marquezes while Spongebob Squarepants team take 1 song only on the series, making them the first characters collaborated with the other shows to be featured officially in the game.
The Way I Are (Dance With Somebody) (Cartoon / Anime parody) had the most number of characters of all the choreo featured in one song, featuring 4 characters in 3 different shows (Frankie Foster (officially P1), and for P2 are, Daisuke Davis Motomiya (C1), Finn (The Human) Mertens (C3/C4) and Jake The Dog (C2/Panda)).
Dame Tu Cosita (which is previously included in Just Dance 2019), is supposedly appeared on the official tracklist of the mentioned game version (in parenthesis), but later scrapped out due to negative feedbacks from the public. But later it was intended to include the said choreo on this versions Just Dance Unlimited making it the first choreo that was officially announced earlier but included on the preceiding game version.
Dancing Queen, the song which is supposedly be released on Just Dance 2015 (but scrapped out for an unknown reason), was somehow reintroduced once again via Just Dance Unlimited service, making this the oldest track to include on the current version of the game, with still retaining everything (in this case the coaches from Hamtaro, the background, and the color).
TBA's / Unrelease Character Choreo
Unreleased Character Choreo / Beta
Blooregard Q. Kazoo for Blue (Da Ba Dee) - Hit The Electro Beat (Eiffel 65)
Douglas McNoggin for Sugar Dance - The Just Dance Band
Takuya Kanbara, Zoe Orimoto, and Kouji Minamoto for Boom Boom - Iggy Azalea feat. Zedd
Kai-lan (P2), Tolee (P1), and Rintoo (P3) for Sax - Fleur East (offline game only)
Ash Ketchum (P2), Brock (P1), and Misty (P3) for the Unknown Choreograph song (discarded)
Retake version for Ash Ketchum (P1) and Serena (P2) for the Unknown Choreographed song (later revealed on Just Dance 2019 as Obsesión by Aventura).