"Baianá" by Bakermat is featured on Just Dance 2022. For Toonime Edition subscribers, the Extreme Alternate version requires internet connection to play the game.
Appearance of the Dancer
Classic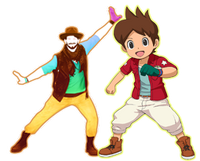 The coach is a man with dark brown hair, moustache and beard. He wears a brown cowboy hat, a dark brown leather sleeveless open jacket with numerous zippers and pockets and light tassels, a shirt with cyan-to-turquoise green gradient and a dark brown section at the end, light yellow baggy pants, and dark brown leather boots. He also wears a dark brown decorated shawl wrapped around the neck region, a thin dark brown necklace, dark brown and cyan bands in his left wrists, and dark brown thick band in his right wrist. His glove is pink, and his outline is a two-color bolded outline, with a white outer outline and a light brown inner outline.
During the chorus, all of the dark brown elements have a gradient from lighter to darker tone, the gradient in his shirt is changed to light yellowish green to light green, his pants has a gradient from blue to greenish cyan, and the cyan wrist band is changed to light yellowish green. The inner colored portion of his outline is changed to blue.
On Toonime version, the song was confirmed and performed by Nathan Adams (from Yo-kai Watch), and he's wearing an outfit that he usually wore on his season 3 series, and he also wears a teal green glove.
Other Character/s Appearance
The following are the other selected 12 characters from other series that can be selected by the player, other than Nate, 9 of them are boys and 3 are girls, take note of their colored gloves too.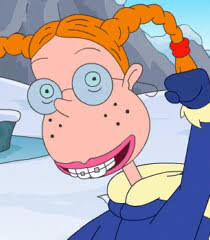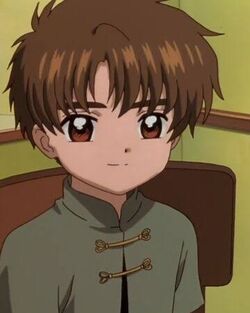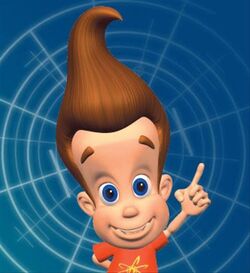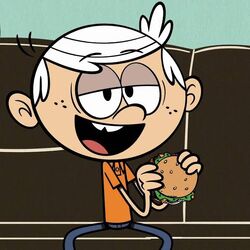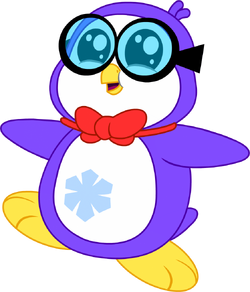 Alternate Extreme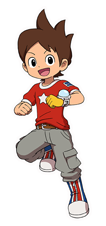 The coach was also Nathan Adams from the classic version, except that his outfit he wore was his original clothing. He also had a thick white outline, and he was also wearing a yellow glove.
Background
Classic
The background features a waterfall with a giant compass, a giant pair of binoculars, a bridge, a flock of white birds, and a jungle view which can be seen through the bridge deck where the coach is performing, while the sky is in sunset view. In the next scene, as the coach rides a log down a swamp filled with lily pads, the sky eventually darkens into dusk, the background changes into a campsite in which more trees, a giant stargazer, and a cabin can be seen from afar. Shooting stars also start to appear.
As the evening turns to twilight, stars and a moon can be seen, and when the continuous beats play, the moon and the stars revolve and spin around until the chorus starts. At the chorus, the scene changes into a dark deep jungle now filled with grass, a giant sunflower, and fireflies. The scene is illuminated by a beam of moonlight. As the coach continues to dance, more lighting effects accompanying the music beats can be seen around the giant sunflower, fireflies, and in the deep dark background of the jungle.
Later, the coach can be seen riding the log around the swamp, and more cabins appear in the background with their lights on the window following the beat of the music. In the sky, a majestic view of a star constellation, more sets of stars and a full moon can be seen.
Extreme Alternate
The background used was same as of classic routine.
Gold Moves
Classic
There are 2 Gold Moves in this routine:
Gold Move 1: Put both of your legs out and point up with your right hand.
Gold Move 2: Put your left hand on your hip and your right hand on your head while leaning to the side in a counterclockwise direction every 90°, starting from the left.
Extreme Alternate
There are 3 Gold Moves in this routine:
Gold Move 1 and 2: Put your left hand on your hip and your right hand on your head while leaning to the side in a counterclockwise direction every 90°, starting from the left. (same as Gold Move from Classic routine's Gold Move 2)
Gold Move 3: Jump and raise your arms above your head with your hands joined. (same as Gold Move from Blame routine's Gold Move 2)
Trivia
General
Baianà is the eleventh Portuguese-language song in the series.
Baianá was the fourteenth song to be performed by a Yo-kai Watch series character

This was the twelfth song that was performed by Keita Amano / Nathan Adams from the whole Just Dance series for both Classic and Alternate routines.
This was the fourth song that he will be performing alone. If he was counted as a Dame Tu Cosita coach, this will probably be his fifth solo performance.

Baianá was accidentally revealed by Nate after he confirms that he will join the game once more, and the song was his song to be performed with.
The song's alternate routine was meant to be released as Just Dance Unlimited exclusive track, but it was later released as part of the main tracklist instead, but requires internet connection to play.
Gallery
Game Files
Classic
Extreme
Promotional Character Image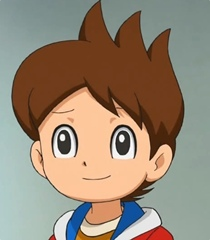 Videos