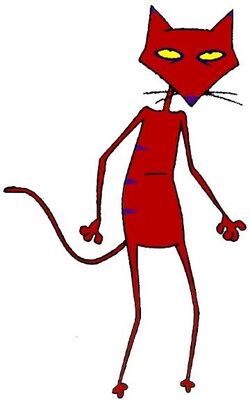 Katz is one of the major villains from the show, Courage The Cowardly Dog. He is also Courage's arch rival. He along with the Weremole, the Queen of the Black Puddle, Cajun Fox, Clutching Foot, and Le Quack met their end when Skunk snapped his fingers, disintegrating them into ashes. All that was left of him was his white tuxedo after that.
He is a judge
Katz played one of the Fates in Vinnycules
Katz played Cyclops in Kellycules
Katz played Soto in Wild Age
He is a Evil Saber
Katz played Garindan in Animation Star Wars
Portrayals:
Gallery:
Community content is available under
CC-BY-SA
unless otherwise noted.