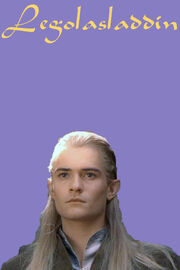 EJL423's upcoming spoof of
Aladdin
in honor of the upcoming 2019 remake and in loving memory of
Robin Williams
.
Cast
Aladdin - Legolas (Lord of the Rings)
Jasmine - Oceana (OC)
Genie - Bob Parr/Mr. Incredible (The Incredibles)
Jafar - Darth Maul (Star Wars)
Iago - Surly (The Nut Job)
Abu - Gizmo (Gremlins)
Magic Carpet - Dusty Crophopper (Planes)
The Sultan - Cornelius (OC)
Rajah - Puss in Boots (Shrek 2)
The Cave of Wonders - Audrey II (Little Shop of Horrors)
Razoul - Buford "Mad Dog" Tannen (Back to the Future 3)
The Peddler - George of the Jungle
Gazeem the Thief - Kent Mansley (The Iron Giant)
Prince Achmed - The Once-ler (The Lorax)
Omar the Melon Seller - Gobber (How to Train Your Dragon)
Harry the Apple Seller - Harry Wormwood (Matilda)
Old Man Jafer - Amos Slade (The Fox and the Hound)
Elephant Abu - Butch (The Good Dinosaur)
Snake Jafar - Shere Khan (The Jungle Book (LA))
Genie Jafar - Tamatoa (Moana)
Woman at Window - Elsa (Frozen)
Razoul's Henchman - Tannen's Gang (Back to the Future 3)
Ladies Laughing at Aladdin - Lois Griffin, Bonnie Swanson, and Donna Tubbs (Family Guy)
Balcony Harem Girls - Crystal, Ronnette, and Chiffon (Little Shop of Horrors)
Harem Girls' Mother - Marina Del Rey (The Little Mermaid: Ariel's Beginning)
Necklace Man and Woman - Mr. Mushnik (Little Shop of Horrors) and Kida (Atlantis)
Fat Ugly Lady - Lena Hyena (Who Framed Roger Rabbit)
Hungry Children - Carrie, Charles, and Paul (Bedknobs and Broomsticks)
Two Men Watching Prince Achmed - Marty McFly and Doc Brown (Back to the Future)
Pot Seller - Hagrid (Harry Potter)
Nut Seller - Flint Lockwood (Cloudy With a Chance of Meatballs)
Necklace Seller - Professor Oak (Pokemon)
Fish Seller - Emelius Browne (Bedknobs and Broomsticks)
Fire Eater - Krusty the Klown (The Simpsons)
Little Boy Wanting an Apple - Charlie Brown (Peanuts)
Camel - Elliot (Pete's Dragon)
Gallery
Videos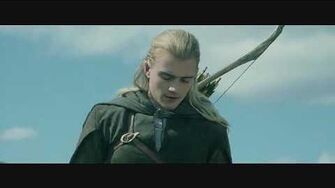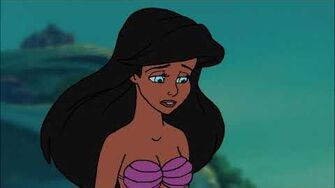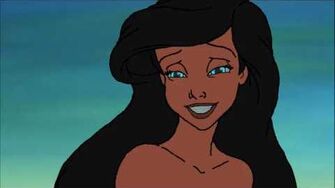 Community content is available under
CC-BY-SA
unless otherwise noted.