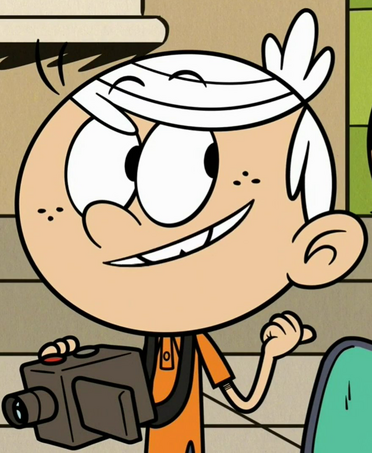 Lincoln Loud (born 2005) is the main protagonist of The Loud House.
Voice Actors (English)
Grant Palmer
Collin Dean
Tex Hammond
Asher Bishop
Bentley Griffin
Roles
Movies
Video Games
Role in the Musczam (Shazam) series
Lincoln himself (along with his cosplay of Ace Savvy) fulfill the role of Billy Batson while Kinnikuman aka King Muscle fulfill the role of Shazam.
Role in the Ace Savvy (Spider-Man) series
He as himself, along with his cosplay as his favorite Superhero named Ace Savvy, take on the role of Peter Parker/Spider-Man in the Ace Savvy takes on certain Spider-Man adaptations while also implementing original storylines.
S3E06 Saving Patrick Bubley, the last of the Bubley brothers which Det. Rush must save him from the bad things like what happened to his biggest brothers and to make sure that she'll prevent him from taking the mistakes in life unlike what his brothers did. He will be seen his 4 big brothers ghost in their school gate waving back at them (younger version of him was portrayed by his friend Liam).
In Other Media
He is also appeared on the teaser on one of the song of the said game, together with his sister Lisa Loud, while playing the maracas, an old fashioned blue car appeared then Lisa told Lincoln that whatever bothers her, it is scientifically annoying, but Lincoln told her this line "Life isn't going to come knocking at your door". Lisa stopped playing asking Lincoln what he is talking about, but Lincoln continues to talk (this time fronting the viewers) telling these lines: "You gotta know what I'am talking on the new Just Dance, All You Gotta Do Is Just Dance". Even though she's confused she keeps playing the maracas. (Later revealed as Havana)
He also take the part as the coach for the song Keep In Touch by JD McCrary on Just Dance 2020
However, he was the one who teases the song High Hopes where he will be seeing walking on the skyscraper windows (just like what Brendon Urie did to the official video of the song).
Befriended from other series
Yaarp (Lilo and Stitch)
Gallery