Pete'sDragonRockz's movie-spoof and human and animal style of 1973 Hanna-Barbera film, "Charlotte's Web".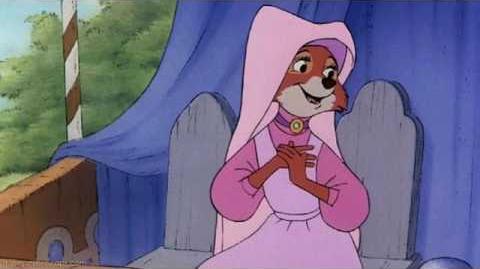 Cast:
Young Wilbur - Young Simba (The Lion King)
Adult Wilbur - Adult Simba (The Lion King)
Charlotte - Maid Marian (Robin Hood)
Templeton - Donald Duck (Disney)
The Goose - Duchess (The Aristocats)
Jeffrey the Gosling - Berlioz (The Aristocats)
Fern Arable - Dora (Dora the Explorer)
The Ram - Dale (Chip 'n' Dale Rescue Rangers)
Henry Fussy - Diego (Dora the Explorer)
Avery Arable - Ranjan (The Jungle Book)
Mr. and Mrs. Arable - Pacha and Chicha (The Emperor's New Groove)
Homer Zuckerman - Beast (Beauty and the Beast)
Edith Zuckerman - Belle (Beauty and the Beast)
Lurvy - Maurice (Beauty and the Beast)
Mrs. Fussy - Lois Einhorn/Ray Finkle (Ace Ventura: Pet Detective)
Mr. Fussy - Vincent Cadby (Ace Ventura: When Nature Calls)
Arana, Joy and Nellie - Rita (Go, Hugo, Go!), Young Tod (The Fox and the Hound) and Whisper the Fox (The Animals of Farthing Wood)
Community content is available under
CC-BY-SA
unless otherwise noted.