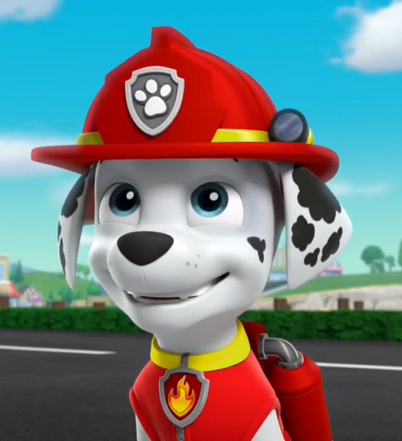 Marshall is a Dalmatian puppy and the number three member of the PAW Patrol.
Marshall, along with the PAW Patrol play Abu in Ryderladdin
They're monkeys
Marshall played Richie Tozier in Red (It)
Marshall is Toothy in

Happy Tree Friends

, he plays as Toothy
He is a tiger
Marshall played one of the Three Little Pigs in Oliver (Shrek)
He is a pig
He is a bear
He is a kid
He is a lion cub
Marshall played Grover in

Seasame Street (Vinnytovar Style)
He is a monster
She is a blue puppy.
He's a chipmunk.
He is the puppy version of Naarky the Aardvark
Gallery: