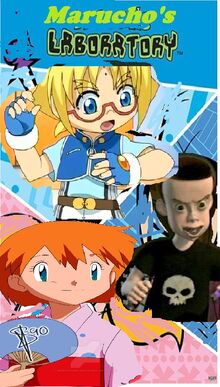 Ooglyeye's TV spoof of Dexter's Laboratory (1996-2003). It will appear on YouTube in the near future to celebrate the 20th anniversary.
Cast:
Dexter - Marucho (Bakugan Battle Brawlers)
Dee Dee - Misty (Pokemon)
Mandark - Sid Phillips (Toy Story)
Dexter's Mom - Anya
Dexter's Dad - Dimtri
Major Glory - Max Taylor (Dinosaur King)
Valhallen - Rex Owen (Dinosaur King)
Krunk - Donha (Tai Chi Chasers)
Monkey - Jerry (Tom and Jerry)
Agent Honeydew - Melody (The Little Mermaid 2: Return to the Sea)
Commander - Balto
Seasons:
Segments:
Trivia:
Gallery:
Community content is available under
CC-BY-SA
unless otherwise noted.