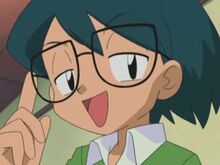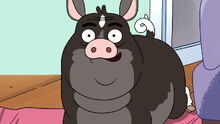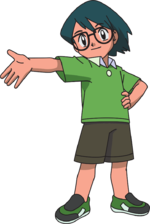 Max (Japanese: マサト Masato) is the younger brother of May in the anime. He has not yet received a Pokémon because he is under-age, but he became one of Ash's companions and joined Ash, Brock and his sister in order to see new Pokémon in Hoenn Region.
Voice Actors:
He is Emmy's 4-year old little brother.
He is a pig.
He is Scooby's nephew.
He is a donkey.
He is a penguin.
He is a child of the Alpha Gang.
Max played Aladdin in Maxladdin
He is a street rat.
He is Serena's little brother.
Max Played Shaggy Rogers In Krypto Franchise
Max played Gus in A Baker Street in Central Park
He is Rosie's big brother.
Max Played Chip In Max 'n Shingo Rescue Rangers
Portrayals:
Gallery:
Community content is available under
CC-BY-SA
unless otherwise noted.