PaddingtonandFernRockz's movie spoof of 1989 Wingnut Films, "Meet the Feebles" Coming to Youtube May 13, 2016.
Cast
Heidi the Hippo - Jenny McBride (The Secret of NIMH 2: Timmy to the Rescue)
Bletch the Walrus - Caractacus P. Doom (Avenger Penguins)
Arthur the Worm - Ethelred (The Talking Parcel)
Sidney the Elephant - Tidyup (Stoppit and Tidyup)
Robert the Hedgehog - Orinoco (The Wombles)
Lucille the Poodle - Nellie the Elephant
Wynyard the Frog - Hudson Horstachio (Viva Pianta)
Sebastian the Fox - Fantomcat
Harry the Hare - Bungo (The Wombles)
Dennis the Anteater - Fritz the Cat
Daisy the Cow/Madame Bovine - Mrs. Brisby (The Secret of NIMH)
Dr. Quack the Duck - Scrooge McDuck (DuckTales)
Dorothy the Sheep - Mrs. Beakley (DuckTales)
Sandy the Chicken - Gadget Hackwrench (Chip 'n' Dale Rescue Rangers)
Seymour - Sniffles the Mouse (Looney Tunes)
Samantha the Cat - Marmagora (Fantomcat)
Trevor the Rat - Raggerty (Rupert the Bear)
Barry the Bulldog - Harry Slime (Avenger Penguins)
Cedric the Warthog - Verminious Snaptrap (T.U.F.F. Puppy)
Louie the Dog - Coconuts (Adventures of Sonic the Hedgehog)
Guppy - Rizzo the Rat (The Muppets)
Wynyard's Assistant - Jeopardy Mouse (Danger Mouse)
Fly-in-the-Sky - Infantor (Atomic Betty)
The Cockroach - Enormo (Atomic Betty)
Mr. Big the Whale - Vile Vincent (Huxley Pig)
The Spider - Hawk (An American Tail: Fievel Goes West)
Abi - Buzzy the Crow (Noveltoons)
Jim (Vietnam Soldier) - Kipper the Dog
Chuck (Vietnam Soldier - Dudley Puppy (T.U.F.F. Puppy)
Eight-Ball (Vietnam Soldier) - Keswick (T.U.F.F. Puppy)
Vietnamese Gophers - Don Karnage's Crew (TaleSpin)
Vietnamese Soliders - Coco, Catchito, Pachito, and Wolfgang (El Arca)
Tribble Creatures - Weetabix Characters
Crabs - Shere Khan (The Jungle Book) and Red Dogs (Jungle Cubs)
Rabbit Girls - Kitty Katswell (T.U.F.F. Puppy) and Miss Piggy (The Muppets)
Musician Frog - Yogi Bear
Bar Waiter - Humphrey (Alpha and Omega)
Newspaper Mouse - Streaky (Krypto the Superdog)
The Baker - King Julian (Madagascar)
Pekingese - Amos Mouse (Ben and Me)
Poodle - Tinkerbell (Peter Pan)
Chours-girls - Various Animals
Octopus - Constantine the Frog (Muppets Most Wanted)
Moose - Haybot (Conker's Bad Fur Day)
Gallery: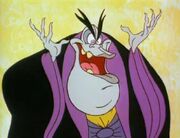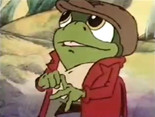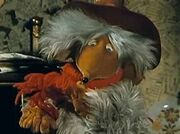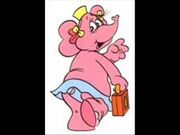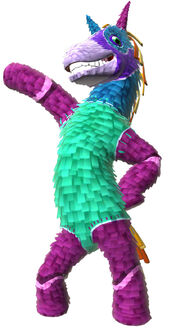 Community content is available under
CC-BY-SA
unless otherwise noted.