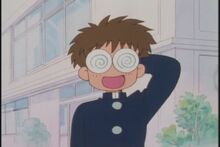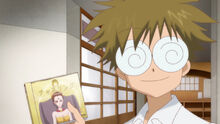 Melvin Butler (海野ぐりお Gurio Umino) is a reoccurring character in Sailor Moon. He is a student at Crossroads Junior High and friend of Molly Baker and Serena Tsukino.
Voice Actors:
Mevlin Played Rob In The Longneck Little Toaster (397Movies Style)
Melvin Played Shaggy Rogers In Scooby Doo for 1961Movies Spoof
He Played George Shrinks In Melvin Shrinks
He Played Basil of Baker Street In The Great Melvin De
He Played Alvin Smith In Darien and the Teenagers
he is a Grumpy Detective
Portrayals:
Gallery:
Community content is available under
CC-BY-SA
unless otherwise noted.