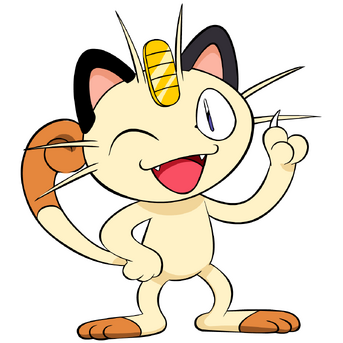 Meowth is the main antagonist of the Pokémon franchise, one of the members of Team Rocket and the arch-enemy of Ash's Pikachu.
Voice Actors:
Meowth played as Singing Pirate with Accordion in Leo Pan
He is a Pirate who Sings on his Accordion.
He is a Python.
He is a tiny owl
Meowth played as Trigger in Basil Hood
He is a Vulture.
He is a Bat.
He is a Brain inside an Android's Body.
He is a Sorcerer.
He is a Frog.
He is a god
He is Fat
He is a Franceh Buffoon and Gaston's Sidekick
Meowth played Prince John In Tori Hood
He Is a Super Villian
He is a crafty gray pussycat
He is a Alien-Like Whale
He Played Prince John In Tori Hood
He is a Lio
He Played Padraic In The Great Pikachu Detective
He is a Mouse
User Tyson:
Gallery:
Community content is available under
CC-BY-SA
unless otherwise noted.