nikkdisneylover8390's movie-spoof of "Charlotte's Web".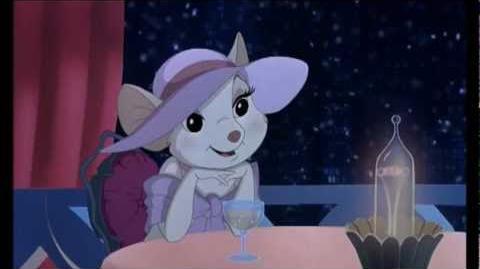 Cast
Young Wilbur - Young Tod (The Fox and the Hound)
Adult Wilbur - Robin Hood
Charlotte - Miss Bianca (The Rescuers)
Templeton - Timothy Q. Mouse (Dumbo)
The Goose - Miss Kitty (An American Tail: Fievel Goes West)
Jeffrey the Gosling - Kitten Edmond (Rock-a-Doodle)
The Ram - Baloo (The Jungle Book)
Fern - Blossom (The Powerpuff Girls)
Henry Fussy - Russell (Up)
Avery Arable - Dash Parr (The Incredibles)
Mr. Arable - John Rolfe (Pocahontas 2: Journey to a New World)
Mrs. Arable - Pocahontas
Homer Zuckerman - Aladdin
Edith Zuckerman - Princess Jasmine (Aladdin)
Lurvy - The Grand Duke (Cinderella)
Mrs. Fussy - Lady Tremaine (Cinderella)
Arana, Joy and Neillie - Olivia Flaversham (The Great Mouse Detective), Tanya Mousekewitz (An American Tail) and Teresa Brisby (The Secret of NIMH)
Community content is available under
CC-BY-SA
unless otherwise noted.