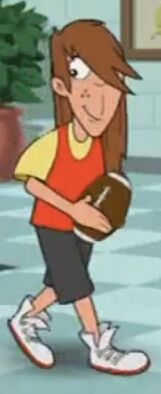 Mo is Fred's Best friend from the 2007-08 Cookie Jar/Kid's WB TV series, Will and Dewitt.
Roles
He is a noble prince of Syracuse and an unlikely friend to Sinbad.
He is a grayish Macriki with reddish hair on his back, with long skinny arms, four pairs of legs, and has eyes inside his mouth and attached to his tongue, and wore a pair of dark bluish shorts with black belt.
Gallery