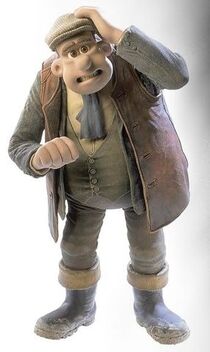 Mr. Willard Tweedy is the secondary antagonist in Nick Park's 2000 Animated Film "Chicken Run"
Mr. Tweedy played Wiggins in Kayleyhontas
He is a Farmer and a Henpecked Husband of Sera Jones.
He is a Kind-Heared Babysitter, Who pretends to an Evil Genius and He is partnered with Scarlett.
He is a Anti-Villainous Ice Dancer and He is partnered with Josee.
Portayals
Gallery
Community content is available under
CC-BY-SA
unless otherwise noted.