Mrs. Melisha Tweedy is the main antagonist in 2000 Nick Park Film "Chicken Run"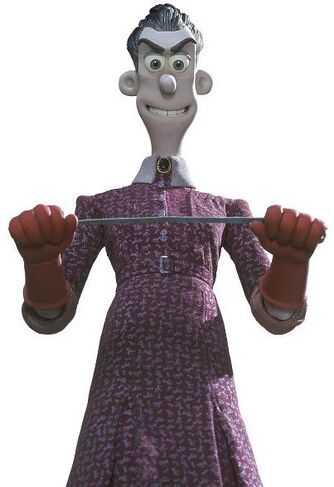 Mrs Tweedy played Butcher in Flik (Balto)
She is a British Meat Pie Shop Owner.
She is the Mean Headmistress of the Crunchem Hall Elementary School.
She is a Human Female Arch-Enemy of Woody Woodpecker.
She is a Farmer and a Nagging Wife of Eban Jones.
She is secretly Villainous Mastermind and She is partnered with Max.
She is a Villainous Female Ice Dancer and She is partnered with Jacques.
Portayals
Gallery
Community content is available under
CC-BY-SA
unless otherwise noted.