Norman Osborn IS the
Green Goblin
Norman Osborn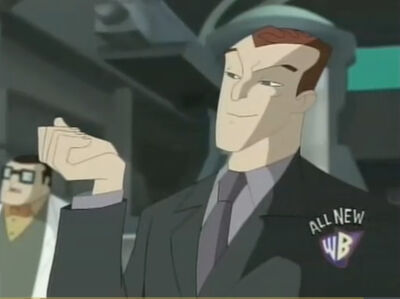 Norman Osborn was the son of the wealthy business man Amberson Osborn. He had a decent childhood until Amberson lost most of the family fortune after the failure of his invention company, which had Amberson becoming alcoholic and violent. Young Norman and his mother would often be the targets of physical and psychological abuse by Amberson to compensate for his failures. This abuse had Norman realize that only the strong survive and that he will never be weak. This realization caused him to kill the family's dog, seeing it as one less problem in his life.
On one stormy and thunderous night, in order to cure his son's fear of the dark, Amberson locked Norman alone in one of the family's dark empty houses where Norman encountered and feared a "green, goblin-like" monster stalking him. Alone in the dark, Norman feared the monster would eat him once the darkness is replaced by the light, so he came to grip with the darkness, wishing it would never leave him. That night, he realized that the Darkness is better than the light.
Encounters like these made Norman develop a need for power and wealth so he would not become a failure like his father. He sought to regain the wealth he once had and he would stop at nothing to reach his goal.
Norman Osborn played Don Lino in Live-Action Tale
Community content is available under
CC-BY-SA
unless otherwise noted.