Disney and Sega's movie spoof and animal style of 1973's Disney film, "Robin Hood".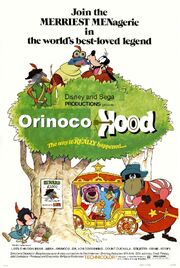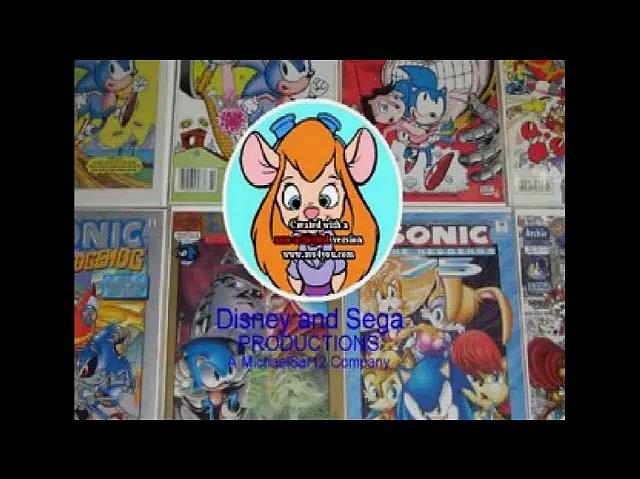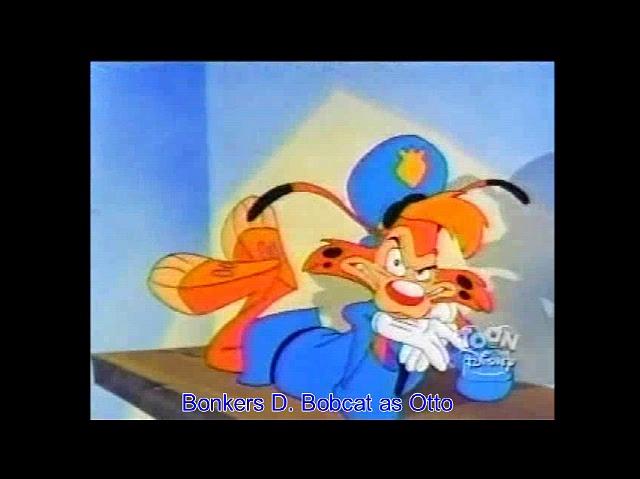 Cast:
Robin Hood - Orinoco (The Wombles)
Robin Hood as a Fortune Teller - Madame Cholet (The Wombles)
Robin Hood as a Beggar Man - Great Uncle Bulgaria (The Wombles)
Robin Hood Disguised as a Stork - Tobermory (The Wombles)
Little John - Berk (The Trap Door)
Little John as a Fortune Teller - Rebecca Cunningham (TaleSpin)
Little John as Sir Reginald - Rogg (The Trap Door)
Maid Marian - Nellie the Elephant
Prince John - Lots-O-Huggin' Bear (Toy Story 3)
Sir Hiss - Dr. Von Goosewing (Count Duckula)
Friar Tuck - Goofy (Disney)
The Sheriff of Nottingham - Stiletto (Danger Mouse)
Alan-a-Dale - Count Duckula
Lady Kluck - Princess Sylvia (Muzzy in Gondoland)
Trigger and Nutsy - Mushu and Genie (Mulan and Aladdin)
Otto - Bonkers D. Bobcat (Disney's Bonkers)
Skippy Rabbit - Sniffles the Mouse (Looney Tunes)
Sis Rabbit - Giselle (A Tale of Tooth Fairies)
Tagalong Rabbit - Abner Countrymouse (The Country Cousin)
Mother Rabbit - Gadget Hackwrench (Chip 'n' Dale Rescue Rangers)
Toby Turtle - Boo-Boo Bear
Turtle (Toby's Father) - Yogi Bear
The Tournament Crocodile - Baron Greenback (Danger Mouse)
Sexton Mouse - Kermit the Frog (The Muppets)
Little Sister Mouse - Miss Piggy (The Muppets)
King Richard - Paddington Bear
Rhino Guards - Penguin's March (Farce of the Penguins)
Executor Guard as himself
Sheepdog Archer - Larry the Lamb (Stories from Toytown: Featuring Larry the Lamb)
Warthog Archer - Dil the Dog (The Herbs)
Pig Archer - Huxley Pig
Bloodhound Archer - E.B. (Hop)
Scenes:
Community content is available under
CC-BY-SA
unless otherwise noted.