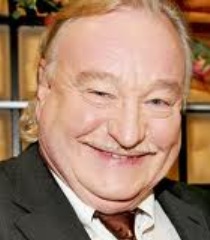 Ossi Antero Ahlapuro (July 18, 1939) is a Finnish actress and singer. He worked for Radio Theatre 1967-2001, and he is known for his roles in many audio animation films.
Voices:
Frollo - The Hunchback of Notre Dame
Prince John - Robin Hood
Thomas O'Malley (1971 dub) - The Aristocats
Joe - Help! I'm a Fish
Forte - Beauty and the Beast: The Enchanted Christmas
Chuckles - Toy Story 3
Kron - Dinosaur
Community content is available under
CC-BY-SA
unless otherwise noted.