Disney and Sega's movie-spoof of 2006's DreamWorks film, "Over the Hedge".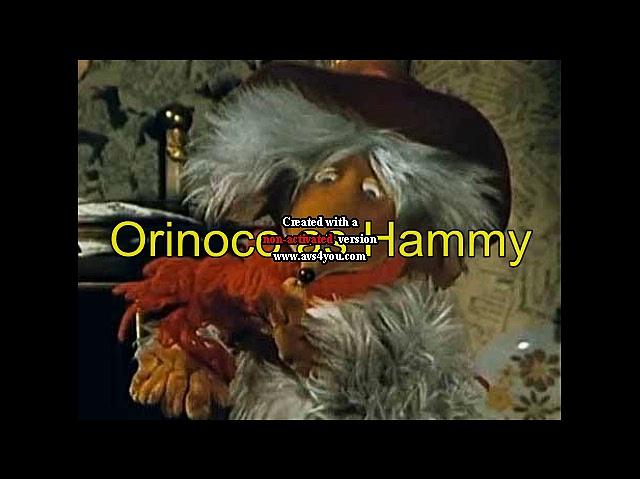 Cast:
RJ - Kermit the Frog (The Muppets)
Verne - Berk (The Trap Door)
Lou - Tobermory (The Wombles)
Penny - Madame Cholet (The Wombles)
Ozzie - Mighty Mouse
Heather - Jenny McBride (The Secret of Nimh 2: Timmy to the Rescue)
Spike, Quillo and Bucky - Bungo, Emily Elephant and Wellington (The Wombles and Peppa Pig)
Hammy - Orinoco (The Wombles)
Stella - Fern Arable (Charlotte's Web)
Tiger - Paddington Bear
Vincent - Baron Greenback (Danger Mouse)
Gladys Sharp - Ray Finkle/Lois Einhorn (Ace Ventura: Pet Detective)
Dwayne LaFontant the Exterminator - Vincent Cadby (Ace Ventura: When Nature Calls)
Nugent - Hudson Horstachio (Viva Pianta)
BBQ Barry - The Swedish Chef (The Muppets)
Shelby - June (Little Einsteins)
Mackenzie - Livewire (The Lampies)
Janis - Sophie (The King's Beard)
Debbie - Auntie Mabel (Come Outside)
Timmy - Milo (Time Squad)
Skeeter - Jimmy (Ed Edd n Eddy)
People at birthday party - Ben and Holly's Little Kingdom Characters and Regular Show Characters
Trivia:
This spoof will be dedicated to Garry Shandling (1949-2016).
Third to use the Jim Henson Pictures logo appears at the beginning.
Community content is available under
CC-BY-SA
unless otherwise noted.