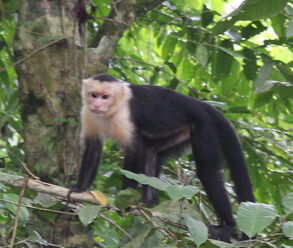 The Panamanian white-faced capuchin (Cebus imitator), also known as the Panamanian white-headed capuchin or Central American white-faced capuchin, is a medium-sized New World monkey of the family Cebidae, subfamily Cebinae. Native to the forests of Central America, the white-faced capuchin is important to rainforest ecology for its role in dispersing seeds and pollen.
Roles
Gallery
Books
See Also
Community content is available under
CC-BY-SA
unless otherwise noted.