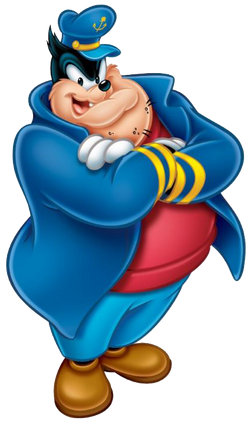 Pete
is the main villain from
Mickey Mouse
.
He is a sorcerer
Pete played Fish Seller in Orinoladdin
Pete played the Sheriff of Nottingham in Trent Hood
He is a sheriff
He is a burglar
He is an alien warlord looking to get all six Infinity Gems.
Pete played Grunel in Elenalina
He is a Toad.
Potrayals
Gallery
Community content is available under
CC-BY-SA
unless otherwise noted.