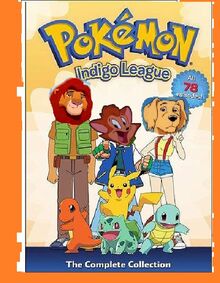 399Movies' TV-spoof of Pokemon (1998). It will appear on YouTube in the near future in honor of the 19th movie.
Cast:
Ash Ketchum - Danny (Cats Don't Dance)
Misty - Amber (Scooby Doo and th Alien Invaders)
Brock - Simba (The Lion King)
Pikachu - Himself
Jessie - Vitani (The Lion King 2: Simba's Pride)
James - Shere Khan (The Jungle Book)
Meowth - Himself
Tracey Sketchit - Baloo (The Jungle Book)
Delia Ketchum - Duchess (The Aristocats)
Cassidy - Kismet (Chip 'n Dale Rescue Rangers)
Butch - Fat Cat (Chip 'n Dale Rescue Rangers)
Raticate - Himself
Giovanni - Cat R. Waul (An American Tail 2: Fievel Goes West)
Daisy - Canina La Fur (Chip 'n Dale Rescue Rangers)
Lily - Dixie (The Fox and the Hound 2)
Violet - Georgette (Oliver and Company)
AJ - Basil of Baker Street (The Great Mouse Detective)
Togepi - Herself
Seasons:
Movies:
See Also:
Specials:
Trivia:
Cats Don't Dance was released in theaters while Pokemon was released on TV in Japan, and The Jungle Book was released on home video as part of the Walt Disney Masterpiece Collection in 1997.
Gallery:
Community content is available under
CC-BY-SA
unless otherwise noted.