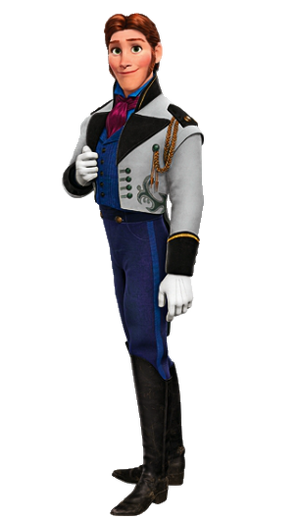 Hans is a villain from "Frozen".
He is a lizard
He is a Grumpy Prince
He is a gun shooter
He played

Megalon Summoner

in Princess Zelda VS Mammothmon (Godzilla VS Megalon)
He played Sykes in

Zorua & Company
He is a Loan Shark
He is a captain
He played Elliott Kingsworth in

Hiccup and Jack Frost
He is a bully
He is a sorcerer
He is a car
He is an evil lion
He is a general
He is Lawrence's disguise
He played Genie in Toonkriticladdin
This is the first of many examples of him playing a hero in Badly Drawn Rainbow's spoofs. In this case, he is a genie and ToonKriticY2K's (Aladdin's) best friend.
Portayals
Relatives
Gallery