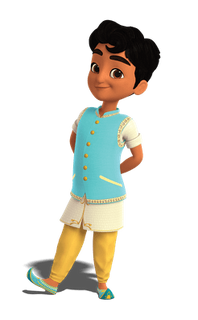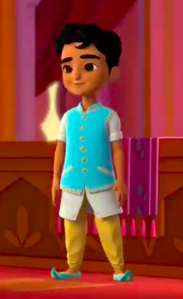 Prince Neel is a prince of Jalpur, a talented inventor and a main character in Mira, Royal Detective. He is Mira and Priya's friend and also possibly has a crush on Mira.
Appearance
Neel is a prince who has tan skin and black hair. He has a long white shirt covered by a light blue vest. He wears baggy yellowish-tan pants and blue clogs.
He plays John Rolfe in

Mirahontas II: Journey to a New World
Trivia
His catchphrase is "Soggy samosas!"
Gallery