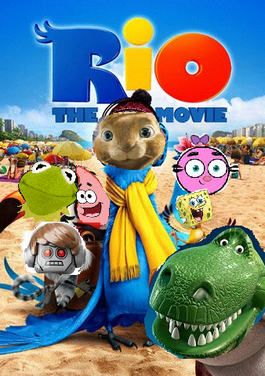 Jimmyandfriends's movie-spoofs of "Rio"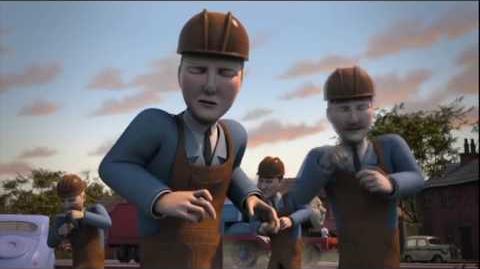 Cast
Young Blu - Young E.B. (Hop)
Adult Blu - E.B. (Hop)
Jewel - Yin (Yin Yang Yo!)
Nico - SpongeBob SquarePants
Pedro - Patrick Star (SpongeBob SquarePants)
Rafael - Kermit the Frog (Muppets)
Luiz - Rex (Toy Story)
Nigel - Constantine (Muppets Most Wanted)
Mauro - Sheldon J. Plankton (SpongeBob SquarePants)
The Marmosets - Robots (The Lego Movie)
Young Linda Gunderson - Agnes Gru (Despicable Me)
Adult Linda Gunderson - Katie (The Secret Life of Pets)
Tulio Monteiro - The Once-ler (The Lorax)
Fernando - Sherman (Mr. Peabody & Sherman)
Marcel - Chester V (Cloudy with a Chance of Meatballs 2)
Tipa - Mr. Trout (The Boxtrolls)
Armando - Mr. Pickles (The Boxtrolls)
Eva - Miss Piggy (Muppets)
Rafael's Children - The Chipmunks and Chipettes (Alvin and the Chipmunks)
Kipo - Olaf (Frozen)
Chloe and Alice - Sarabi and Sarafina (The Lion King)
Bat - Mantis (Kung Fu Panda)
Community content is available under
CC-BY-SA
unless otherwise noted.