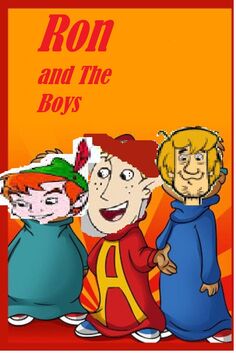 Chris1703's TV spoof of Alvin and the Chipmunks (1983-1990). It will appear on YouTube in the near future.
Cast:
Alvin Seville - Ron Stoppable (Kim Possible)
Simon Seville - Shaggy Rogers (Scooby Doo)
Theodore Seville - Peter Pan
Dave Seville - Artemis (Sailor Moon)
Brittany Miller - Kim Possible
Jeanette Miller - Velma Dinkley (Scooby Doo)
Eleanor Miller - Wendy Darling (Peter Pan)
Mrs Miller - Sawyer (Cat's Don't Dance)
Uncle Harry - Dr. Drakken (Kim Possible)
Batmunk/Brice Wayne - Mamoru/Tuxedo Mask (Sailor Moon)
Happy the Butler - ???
Roland Bellyache - Merlock (DuckTales the Movie: Treasure of the Lost Lamp)
Vinny - Dexter's Mom (Dexter's Laboratory)
Dr. Simonize - Melvin Butler (Sailor Moon)
Miss Mayor - Widow Tweed (The Fox and the Hound)
Dr. Buford Bubbles - Aldrin Klordane (Chip 'n Dale Rescue Rangers)
Miss Dalia - Queen Beryl (Sailor Moon)
Trusty - Maui (Moana)
Princess Montana - Moana
Trivia:
Gallery:
Community content is available under
CC-BY-SA
unless otherwise noted.