Runt is a character from Alpha & Omega 2. He is the firstborn son of Humphrey & Kate.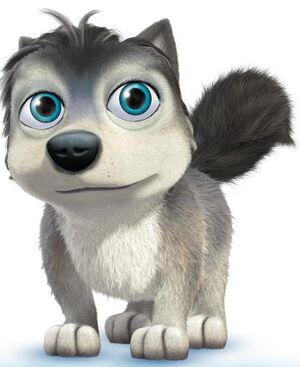 as young Bambi in Runtambi
He is a deer fawn
He is a street-smart hero
He turn back into a human when the spell is broken before the end of the movie for a happily ever after
He was baby cub
He is an Alien Experiment 626
As Dumbo in Runtbo
He is a baby elephant.
He is a Puppet
Debuts
Runt makes a debut in The Wolf Pup That Saved Christmas.
Portrayal
Alpha & Omega 2: A Roar-iday Adventure- Played by Berlioz
Alpha and Omega 2: A Howl-iday Adventure (Systariansrule2024 Style)- Played By Young Tod
Ralefives
Father-Humphrey
Mother-Kate
Brother-Stinky
Sister-Claudette
Aunt-Lilly
Uncle-Garth
Grandfather-Winston
Grandmother-Eve
Grandfather in Law - Tony
Protector-Terra/Princess
Best Friends-Brent and Agnes
Very Best Friend-Spike(Over the Hedge)
Community content is available under
CC-BY-SA
unless otherwise noted.