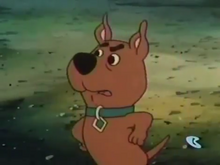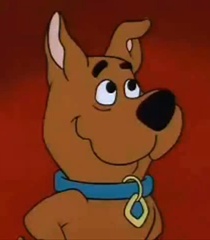 Scrappy Doo is a character in Scooby Doo.
He is a meerkat
He is a pig
He is a slinky
He played Yao in Amberlan
He is a monkey
He played Max in

Pokemon Advanced Generation (CartoonNetworkandSony Animal Style)
He is May's brother
He is a polar bear
He is Brock's sibling
He is Ash's rival
He is Serena's Little (Dic) and Viz Brother
He is a Young Scien
He Played Monkey In Jerry's Lab
He is Dexter's Pet Lab Monkey
He Played Micheal In Ash Ketchum and the Pokemon trainers
He is a
He is a young Grinch
He Played Tommy Pickles (Baby) In

RugDogs
Portrayals:
In

Chip-ChipMunk and Dale-ChipMunk

he is played by Dale.
In

Winnie the Pooh and Roo

he is played by Roo.
In Ash Doo and Max Doo he is played by Max.
In

Tom Doo and Spunky Doo

he is played by Spunky.
In

Tramp Doo and Scamp Doo

he is played by Scamp.
In

Alvin Doo and Theodore Doo

he is played by Theodore Seville.
In Max Taylor and ??? he is played by ???.
In Basil and Played by Fievel
In

Courage and Lucky

he is played by Lucky.
In Surly and Alvin hE IS pLA
In

Danny and Oliver

He is
In

Littlefoot and Chomper

he is Played Chompe
In

Darien and Ash

He is Played by Ash Ketchum
In Artemis and Squeaky He is Played by Squeaky the Super Kitte
In Scooby Doo Chris1704 style he is Played by ????
In

Theodore and Kiddo

he is Played by Kiddo
In PJ Robot and the PJ Masks Team, he's played by

Night Ninja
Gallery:
Trivia
His appearances in the Stephen Squirrelsky and Friends' Movie Spoof Travels are We're Back!: A Jungle Animal's Story, Jimmynocchio, The Wizard of Oz (Uranimated18's Style), Isabellan, 101 Trains, and Goku's Travels and will even be in more movie spoof travels.