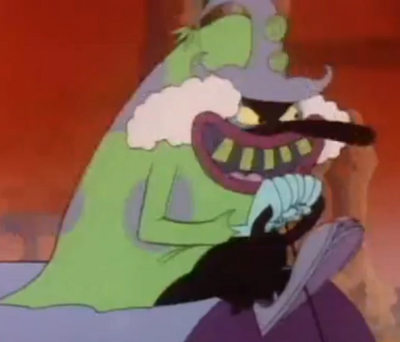 Scuzzo the Clown is a Neitherworld clown that wants to make everything funny, which Beetlejuice hates. He is Beetlejuice's arch-rival.  Arch-nemesis, that is. Anyway, he sometimes works with his brother (Fuzzo the Clown), though he is the mastermind and leader of the two.
Characteristic Details
Name: Scuzzo the Clown
Profile: The Neitherworld's Least User-Friendly Entertainer
Status: Spectral
Catchphrase(s): (insert maniacal laughter here)
Identified by: Cheap gags and cheaper gag props
Personality
Scuzzo is an annoying clown and gets on Beetlejuice's nerves. He is also very arrogant.
Powers
He seems to share some of the same abilities.
Gallery
Template:Copyright