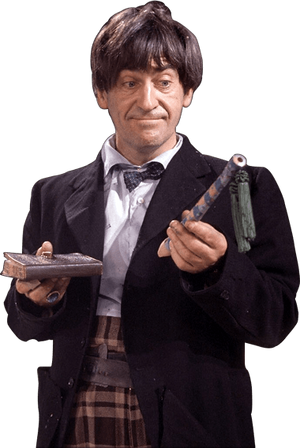 The Second Doctor is an incarnation of the Doctor, the protagonist of the BBC science fiction television series Doctor Who. He was portrayed by character actor Patrick Troughton.
Within the series' narrative, the Doctor is a centuries-old Time Lord from the planet Gallifrey who travels in time and space in his TARDIS, frequently with companions. At the end of life, the Doctor can regenerate his body; as a result, his physical appearance and personality change.
The transformation into the Second Doctor (originally referred to as a "renewal"), a figure who was the same 'essential' character as the first but with a very different persona, was a turning point in the evolution of the series, and eventually became a critical element of the series' longevity.
Actor
Companions
Community content is available under
CC-BY-SA
unless otherwise noted.