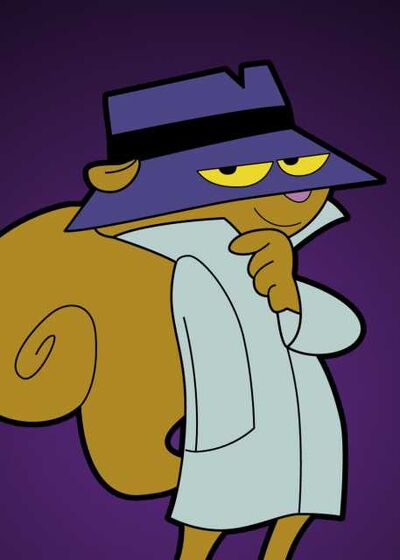 Secret squirrel is a agent working at The Secret HQ, and since he has a crush on Penny, he is also known as Agent Triple O. Triple O works with Morroco mole, and works very well with him.
Also Known for Stephen Squirrelsky
He is the father of Stephen Squirrelsky.
Gallery
Trivia
He appears during Madagascar (FamousImagination50's Style) to see Joseph Squirrelsky.