Slash also known as King is a villain in Alpha and Omega 2.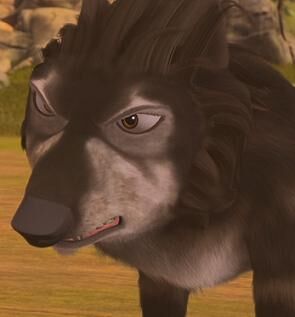 Slash plays Edwardo and El'Macho in Despicable Wolf 2
He is a Suppervillian
Slash plays ??? in ???
He is a ???
Slash plays Jetsam in The Little Mer-Wolf
He is an electric eel
Slash plays Gaston in Beauty and the Smilodon
He is a Animal Hunter
Slash plays Randy in The Naked Cage (PrinceBalto Animal Style)
He is a biker gang
He is a jedi hunter
Slash plays Admiral Ozzel in Animation Star Wars
Gallery
Portayal
Alpha & Omega 2: A Roar-iday Adventure (Princebalto Style)- Played by
Ralefives
Daughter - Terra Princess
Brother In Law-Buster 
Wife In Law-Belladonna
Son-Steele
Son in Law - Gmork
Son in Law - Scarface
Granddaughter in Law - Sly
Community content is available under
CC-BY-SA
unless otherwise noted.