Create the page "Dinosaurs of the Jurassic World and Beyond Animals" on this wiki! See also the page found with your search.
Results for "Dinosaurs_of_the_Jurassic_World_and_Beyond_Animals"
Allosaurus Andrewsarchus Apatosaurus Archaeopteryx Baryonyx Cynognathus Dimetrodon Dunkleosteus Edmontonia Eustreptospondylus Giganotosaurus Gracilisuchus Hesperornis Iguanodon Kentrosaurus Megalodon Megalosaurus Add a photo to this gallery Ophthalmosaurus Pteranodon Scelidosaurus Smilodon Stegosaurus Styracosaurus Triceratops Tyrannosaurus Utahraptor Velociraptor Woolly Mammoth
Related Wiki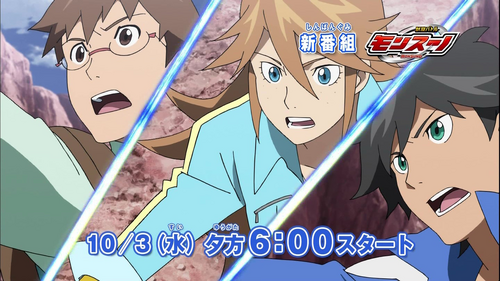 tv
800
pages

4K
images

100
videos
The website about Monsuno that anyone can edit. It hurtled through space eons before man existed... It burned through the planet's atmosphere and crashed into four corners of the world, bringing chaos, destruction and the extinction of the dinosaurs… And as suddenly…
View More Wikis
Community content is available under
CC-BY-SA
unless otherwise noted.