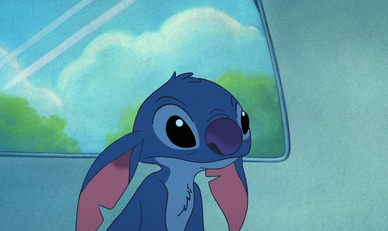 Stitch is a blue alien in Lilo and Stitch.
Voice Actors
Chris Sanders (all Western media)
Benjamin Diskin (Stitch! and Stitch & Ai)
He is a bear
He is a kitten
He Played Gurgi in

The Black Cauldron (Arthurrulez Style)
He is a dog-like creature
He is a beast
He is a lizard
He Played Ariel in

The Little Mer-Stitch
He is a mermaid
He is a werewolf
He Played Boo as an extra with Lilo in Ohanas Inc.
He is a baby girl
Gallery: