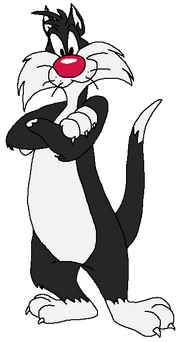 Sylvester is a character of the Looney Tunes universe. He appears in Rosemary Hills, making his debut in The Wackiest and Funniest Land.
Voice Actors:
Joe Alaskey (2014) - English
Eric Bauza (2015-present) - English
Appearance:
Black cat with white face, underbelly, paws, and tip of the tail, red nose, pink ears and whiskers.
Personality:
Quotes:
Gallery: