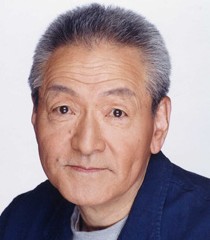 Takeshi Aono (青野 武 Aono Takeshi, June 19, 1936 – April 9, 2012) was a Japanese voice actor and actor from Asahikawa, Hokkaidō. He was attached to Aoni Production at the time of his death. He graduated from Hokkaidō Asahikawa Higashi High School.
Voices:
Joker - Batman
Banks - Pokemon: Lucario and the Mystery of Mew
Yugi's Grandpa - Yu-Gi-Oh (1998)
Basil of Baker Street - The Great Mouse Detective
Uncle Max, Grumpy - The Lion King 1 1/2
Genie - DuckTales the Movie: Treasure of the Lost Lamp
Community content is available under
CC-BY-SA
unless otherwise noted.