Cast: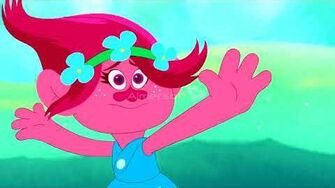 Baby Rapunzel - Diamond Destiny (Storks)
Young Rapunzel - Rosy (Balto)
Adult Rapunzel - Chloe (Gnome Alone)
Flynn Rider/Eugene Fitzherbert - Yankee Irving (Everyone's Hero)
Pascal - Wonderbot (Robots)
Mother Gothel (Young) - Scarlet Overkill (Minions)
Mother Gothel (Old) - Old Hag (Snow White and the Seven Dwarfs)
Stabbington Brothers - Jasper and Horace (101 Dalmatians)
Hook-Hand Thug - Tigger (Winnie the Pooh)
Big Nose Thug - Mater (Cars)
Short Thug - Hubie (The Pebble and the Penguin)
Vladimir - Po (Kung Fu Panda)
Ulf - Manny (Ice Age)
The Queen - Catherine (Gnome Alone)
The King - Dru (Despicable Me 3)
Captain Of The Guards - Yummo Wickersham (Horton Hears A Who! (2008))
The Guards - The Wickersham Brothers (Horton Hears A Who! (2008))
Maximus - Spirit (Spirit: Stallion of the Cimarron)
Community content is available under
CC-BY-SA
unless otherwise noted.