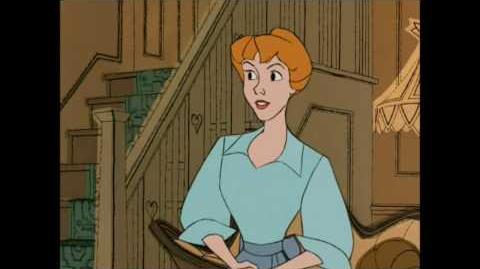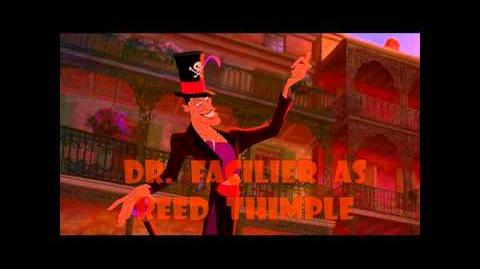 Cast
Beary Barrington - Miles "Tails" Power (Sonic X)
Dexter Barrington - Cody (Total Drama)
Henery Dixon Taylor - Friar Tuck (Robin Hood)
Reed Thimple - Dr. Facilier (The Princess and the Frog)
Fred Bedderhead - Baloo (The Jungle Book)
Zeb Zuber - Quick Draw McGraw
Tennessee O'Neal - Danny (Cat's Don't Dance)
Trixie St. Claire - Sawyer (Cat's Don't Dance)
Big Al - Magilla Gorilla
Roadie - Fagin (Oliver and Company)
Mr. Barrington - Roger Radcliffe (101 Dalmatians)
Mrs. Barrington - Anita Radcliffe (101 Dalmatians)
Rip Holland - Dr. Doofenshmirtz (Phineas and Ferb)
Officer Hamm - Chris McLean (Total Drama)
Officer Cheetz - Chef Hatchet (Total Drama)
Jennifer Paige "the Waitress" - Ariel (The Little Mermaid)
Crystal - Gwen (Total Drama)
Store Manager ???
Cha-cha - LeShawna (Total Drama)
Married Couple - Homer and Marge Simpson (The Simpson's Movie)
Elton John - ???
Scenes
Part 1. Main Titles/"Let it Ride"
Part 2. Meet the Barringtons
Part 3. Tails Runs Away
Part 4. Country Critter Hall/Dr. Facilier Arrives
Part 5. Officers Chris and Chef Arrive/Tails Has an Idea
Part 6. "Where Nobody Knows My Name"
Part 7. Tails Meets Fagin
Part 8. Baloo/"Bring Out the Kid in You"
Part 9. Picking Up Baloo/Calling Doofenshmirtz
Part 10. At the Bar/Picking Up Quick Draw McGraw
Part 11. "I'm Only In It for the Honey"
Part 12. Keeping the Dream Alive/Picking Up Danny
Part 13. At the Diner/ "Kick It Into Gear"
Part 14. The Chase is On/Hiding in the Car Wash
Part 15. At the Motel/ Tails Calls Home
Part 16. Finding Sawyer/"Can Love Stand the Test?"
Part 17. Finding Little John
Part 18. At the Country Club/Picking Up Little John
Part 19. Little John Upraids the Band
Part 20. Tails Returns Home
Part 21. Little John Visits Tails
Part 22. Kidnapped/Tracking the Bus
Part 23. On the Way/Return to Country Critter Hall
Part 24. Welcome Tails/"Strait to the Heart of Love"
Part 25. End Credits
Community content is available under
CC-BY-SA
unless otherwise noted.