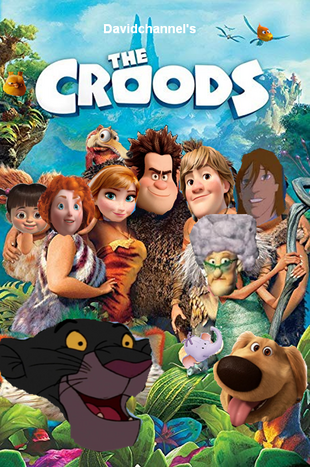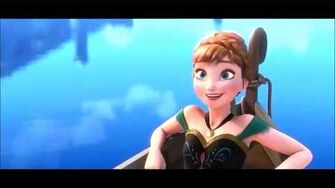 Davidchannel's movie-spoofs of Dreamworks' 2013 Animated Film
The Croods.
Cast:
Grug Crood - Wreck-It Ralph
Eep Crood - Anna (Frozen)
Guy - Kristoff (Frozen)
Ugga Crood - Merida (Brave)
Thunk Crood - Garrett (Quest For Camelot)
Gran Crood - Granny Puckett (Hoodwinked)
Belt - Scrat (Ice Age)
Sandy Crood - Boo (Monsters, Inc.)
Bear Owl - Grizzly Bear (Balto)
Chunky - Bagheera (The Jungle Book)
Douglas - Dug (Up)
Turtle Birds - Swomee Swans (The Lorax)
Punch Monkeys - Monkeys (The Jungle Book)
Liyotes - Hyenas (The Lion King)
Girelephant - Manny (Ice Age)
Jackrobat - Batty Koda (Ferngully: The Last Rainforest)
Turkeyfish - Vlad Vladikoff (Horton Hears a Who!)
Mousephant - Lumpy (Pooh's Heffalump Movie)
Bunny Beast - Bunny Carlos (Hop)
Ramu - Zazu (The Lion King)
Bear Pear - Mort (Madagascar)
Community content is available under
CC-BY-SA
unless otherwise noted.