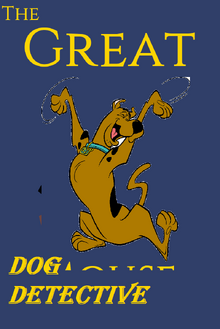 Luke Yannuzzi's movie-spoof of The Great Mouse Detective (1986). It will appear on YouTube in the near future to celebrate the 30th Anniversary of Disney's 26th film.
Cast:
Basil of Baker Street - Scooby Doo
Dr. Dawson - Shaggy Rogers (Scooby Doo)
Olivia Flaversham - Raye/Sailor Mars (Sailor Moon)
Hiram Flaversham - Raye's Grandpa (Sailor Moon)
Toby - Astro (The Jetsons)
Mrs. Judson - Serena/Sailor Moon
Professor Ratigan - Mojo Jojo (The Powerpuff Girls)
Fidget - HIM (The Powerpuff Girls)
Bartholomew - Boomer (The Powerpuff Girls)
Felicia - Pom-Pom (Cinderella 2: Dreams Come True)
The Bar Maid - May (Pokemon)
Miss Kitty - Brittany Miller (Alvin and the Chipmunks)
Miss Kitty's Sisters - Jeanette Miller and Eleanor Miller (Alvin and the Chipmunks)
Queen Mousetoria - Ariel (The Little Mermaid)
Ratigan's Henchmen - Monkeys (The Powerpuff Girls Movie)
Juggling Octopus - Danny (Cats Don't Dance)
Frog and Salamander - Chip 'n Dale (Chip 'n Dale Rescue Rangers)
Piano Mouse - Donald Duck
Bartender - Brock (Pokemon)
Thugs, Sailors, and Bums - Cactus Cat Gang (An American Tail: Fievel Goes West)
The Queen's Audience - Merpeople (The Little Mermaid)
Disguised Criminal - Buster (Lady and the Tramp 2: Scamp's Adventure)
Client from Hamstead - Ms. Beakley (DuckTales)
Trailer/Transcript:
Trivia:
The main reason Scooby Doo is Basil is because he's a mystery solver.
Both The Little Mermaid and The Great Mouse Detective were directed by John Musker and Ron Clements.
Gallery: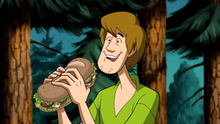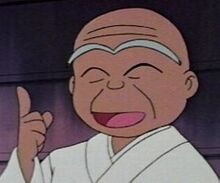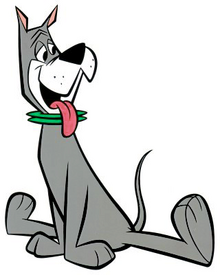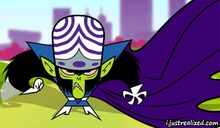 Community content is available under
CC-BY-SA
unless otherwise noted.