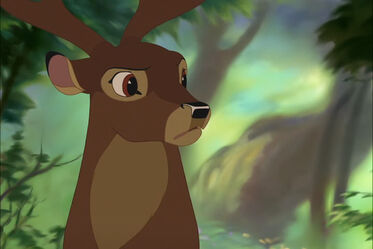 The Great Prince of the Forest is the father of Bambi and the widower of his late unnamed wife from Bambi.
Species:
He played Guru Pathik in Avatar: The Last Airbending Animal
He is a guru
He is Princess Jasmine's pet tiger
He is a black horse
He is a father
He is the king of thieves
He is an Airbending Master
He played The Emperor in Brisbylan
He is a Flying Horse
He is a kangaroo
He is a wasp
He is a panther.
He is a deer.
Gallery