SuperJNG18's movie spoof of "The Little Mermaid". It arrived on YouTube around May 31, 2012.
Cast:
Ariel - Sawyer (Cats Don't Dance)
Prince Eric - Danny (Cats Don't Dance)
Ursula - Shenzi (The Lion King)
Flounder - Pudge (Cats Don't Dance)
Sebastian - Bugs Bunny (Looney Tunes)
King Triton - Thomas O'Malley (The Aristocats)
Ariel's Sisters Played By:

Aquata - Rita (Oliver & Company)
Andrina - Georgette (Oliver & Company)
Arista - Pinkie Pie (My Little Pony: Friendship is Magic)
Attina - Lola Bunny (Space Jam)
Adella - Young Nala (The Lion King)
Alana - Young Kiara (The Lion King II: Simba's Pride)

Harold the Seahorse - Tweety Bird (Looney Tunes)
Scuttle - Blu (Rio)
Flotsam & Jetsam - Ed & Banzai (The Lion King)
Grimsby - Zazu (The Lion King)
Max - Dodger (Oliver & Company)
Chef Louis - Goofy (Disney)
Carlotta - Tillie Hippo (Cat's Don't Dance)
Sailors in "Fathoms Below" - Hanna-Barbera characters, Mr. Krabs (SpongeBob SquarePants), and The Great Prince of the Forest (Bambi 1 & 2)
Jig Dancing Sailors - Crows (Dumbo)
Sailors during Storm - Various Muppets
The Washerwomen - Mrs. Judson (The Great Mouse Detective), Kala (Tarzan), and Mama Mousekewitz (An Amarican Tail)
Ursula as Vanessa - Panthy (Noah's Ark)
The Priest - Wooly the Mammoth (Cats Don't Dance)
Glut the Shark - Joanna (The Rescuers Down Under)
Scenes:
Gallery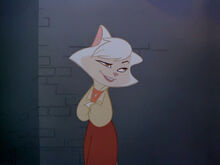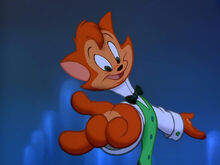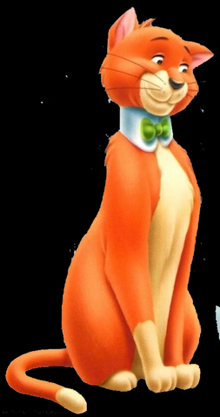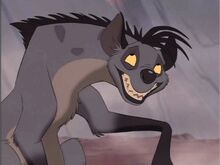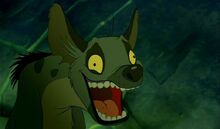 Community content is available under
CC-BY-SA
unless otherwise noted.