Disneystyle172's Spoof of "The Little Mermaid 2".
Cast (for Nanaka only OR ELSE!)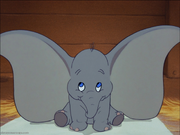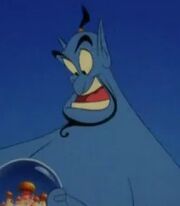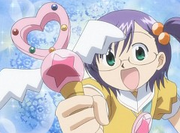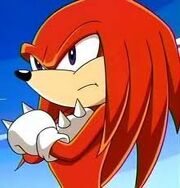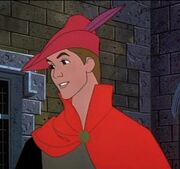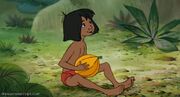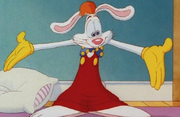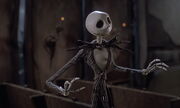 Baby Melody - Bubbles (Powerpuff Girls)
Melody - Nanaka (Nanaka 6/17)
Ariel - Snow White (Snow White and the Seven Dwarfs)
Eric - Prince (Snow White and the Seven Dwarfs)
Sebastian - Adult Simba (The Lion King)
Young Flounder - Dumbo (Dumbo)
Adult Flounder - Colonel Hathi (The Jungle Book)
Flounder's children - Goliath II (Goliath II),Elmer Elephant (Elmer Elephant (1936)), Hathi Jr (The Jungle Book) and Lumpy (Winnie The Pooh)
Scuttle - Genie (Aladdin)
King Triton - The King (Cinderella)
Morgana - Emerald (Sailor Moon)
Undertow (Large-Size) - Genie Jafar (Aladdin and Aladdin 2: The Return of Jafar)
Undertow (Small-Size) - Discord (My Little Pony: Friendship is Magic)
Cloak and Dagger - Monstars Pound and Blanko (Space Jam)
Undertow's Various Transformations - Sir Hiss (Robin Hood), Banzai (The Lion King), Chief (The Fox and the Hound), Cecil and Arthur (Jungle Cubs)
Waiter who passes by Melody - Peter Pan (Peter Pan)
Blonde-Haired Girl in Orange dress - Sailor Venus (Sailor Moon)
Chubby Boy in Blue suit - Tails (Sonic X)
Skinny Boy in Green suit - Charmy (Sonic X)
Music Orchestra - Oliver & Dodger (Oliver & Company)
Waltzing Children -  Bambi and Faline (Bambi) and Scamp and Angel (Lady & the Tramp 2)
Handsome Boy - Ash Ketchum (Pokémon)
Music Conductor - Einstein (Oliver & Company)
Tip and Dash - Sonic the Hedgehog And Knuckles the Echidna (Sonic X)
Mother Penguin - Queen Serenity (Sailor Moon)
Baby Penguin - Chibi Chibi (Sailor Moon Stars)
5 Male Penguins - Timothy Mouse (Dumbo), Prince Phillip (Sleeping Beauty), Mowgli (The Jungle Book), Roger Rabbit (Who Framed Rabbit), and Jack Skellington (The Nightmare Before Christmas)
Hammerhead Shark - Seadramon (Digimon)
Blonde-Haired Merman - Ventus (Kingdom Hearts: Birth by Sleeps)
Harold the Seahorse - Wart (The Sword in The Stone)
Grimsby - Tigger (Winnie the Pooh)
Carlotta - Kanga (Winnie the Pooh)
Chef Louie - Aladdin (Aladdin)
Max - Mufasa (The Lion King)
Community content is available under
CC-BY-SA
unless otherwise noted.