Uranimated18's spoof for "Antz"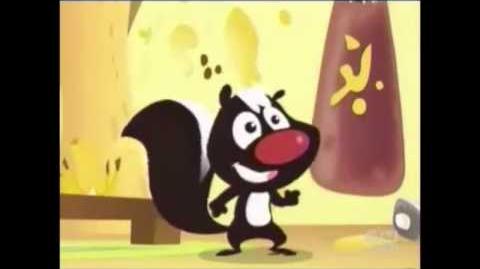 Cast:
Z - Skunk (Skunk Fu)
Princess Bala - Fox (Skunk Fu)
Corporal Weaver - Adult Simba (The Lion King)
Azteca - Adult Nala (The Lion King)
General Mandible - Tai Lung (Kung Fu Panda)
Colonel Cutter - Snagglepuss
The Queen Ant - Maid Marian (Robin Hood)
Grebbs the Drunk Scout - Rafiki (The Lion King)
The Foreman - Rabbit (Winnie the Pooh)
Barbatus - Zuba (Madagascar 2: Escape to Africa)
Chip the Wasp - The Great Prince of the Forest (Bambi)
Muffy the Wasp - Bambi's Mother (Bambi)
The Bugs Around the Campfire - Marty, Gloria & Melman (Madagascar)
The Bartender - Nigel (Finding Nemo)
The Phycologist - Boris (Balto)
Termites ???
Community content is available under
CC-BY-SA
unless otherwise noted.